Now you can use Led Screens on Airport as well.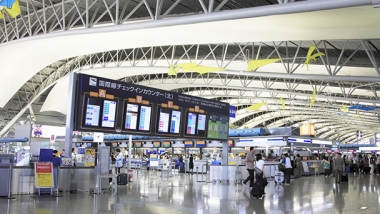 Earlier screens were used on Airports for displaying Arrival and Departure Time in a single color. But now huge evolution has taken place in the world of Digital screens. It is used to inform, entertain and engage the passengers. These display boards play a significant role in conveying the message through the images and videos. Now Digital boards can be seen at every corner of Airports which are used for improving the passenger experience.
Now you can use Led Screens on Airport as well.
Emergency Alerts:
In case of any emergency like bad weather conditions or any external attacks, alerts can get broadcast through these boards. This will help in directing all the passengers in a single direction to migrate them to safe places without creating any chaos. Using these screens will help in keeping the crowd calm instructing them with steps at every stage or place.
Finding Directions:
It is difficult to understand Airports layout and find directions to the desired places. In order to make Navigation for different checkpoints easy these LED Boards are placed which could be noticed easily by the consumer. The directions of routes can be easily changed on the boards if any gate or route is closed. Asking Airport staff about routes and directions from one gate to another will consume the time of staff and passengers as well. Instead of making use of screens will help the passengers find their way correctly without wasting time.
Advertising Purpose:
Using the LED screen is a most effective way for advertisement. As we know airports have many shopping centers which provide numerous products and services. Displaying multiple ads for promoting brands and products after regular intervals will attract the attention of passengers when they arrive at airports. It can be used to promote restaurants, hotels and snacks centers with proper directions so that people can find it easily without wasting time on Airport.
Digital Boards as Art:
At times making use of advanced technologies of LED screens to increase the interior designing of the Airport is the best idea. Big video walls can be installed to display various videos and images which will engage a large number audience for a longer period of time. As airports have big walls which can make these led boards visible clearly, It can be cost effective and useful for displaying different kinds of graphic designs. These screens have brought great revolution by increasing the overall experience of passengers at airports. It is observed that there are many people in waiting rooms as most flights have halt time for almost 3 to 4Hrs. Installing screens in waiting rooms will capture a number of audiences and can convince them to consume products and services.
Entertainment:
Many times flights do get delayed due to technical reasons, Led screens are installed at waiting rooms for entertainment purpose. It can display news headlines, Scores for Sports, entertainment news. Led screens can be divided into parts to display multiple contents for entertainment purpose. It can display news headlines on top of the screen and other airport-related remarks can be seen at the bottom.
Thus, LED screens at Airports can function for multiple uses and can benefit through every means.